Zooming the schematic.
You can zoom the schematic using the menu commands from View/Zoom. You can fit the schematic so it will fit horizontally, vertically or both.
Click to Close this View
Selecting the 100% zoom, gives you a sharp presentation of the animation objects. You can also use the zoom buttons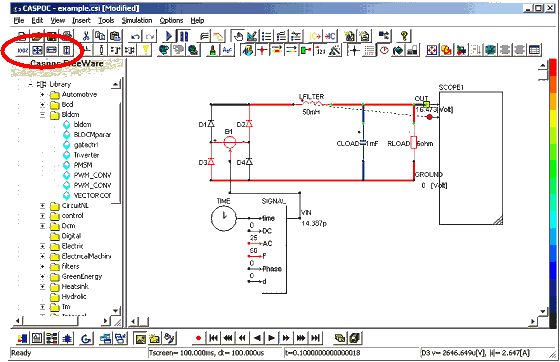 Click to Close this View
Inside a scope you can zoom into a select region, by first drawing a rubber band with the left mouse button clicked. Second, select the zoom button to zoom into the selected region.
Click to Close this View
You can reset the zooming in the scope by selecting the resize all button.
Click to Close this View